QHSE IS OUR PRIORITY
ECL is committed to making QHSE a priority in all projects and the management team invest time and resources into the business' quality, health and safety and environmental initiatives to enable us to work safely and efficiently with our clients.
ECL also works closely with all our clients to help them achieve their QHSE targets by actively participating in site training requirements, QHSE meetings, QHSE initiatives, regulatory requirements and for every project we undertake, we aim to ensure minimal energy consumption and waste.
ECL maintains the following certifications and verifications:
IEC61508/11 Certified Functional Safety Expertise certified by TÜV Rheinland.
Industry Specific training courses run by: Rockwell Automation, Emerson Process Management, Hima, Custom Controls, Citect and NHP.
Internal assessment and development of applications for new technologies such as OPC, Web Based Monitoring, Paging, Modular Code, and shop floor to office connectivity and control.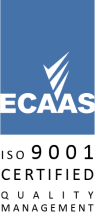 Pre-qualification Certs
ECL have completed pre-qualification for the following Australian companies:


---




---

---
Downloads